The Disadvantages Of Work From Anywhere Jobs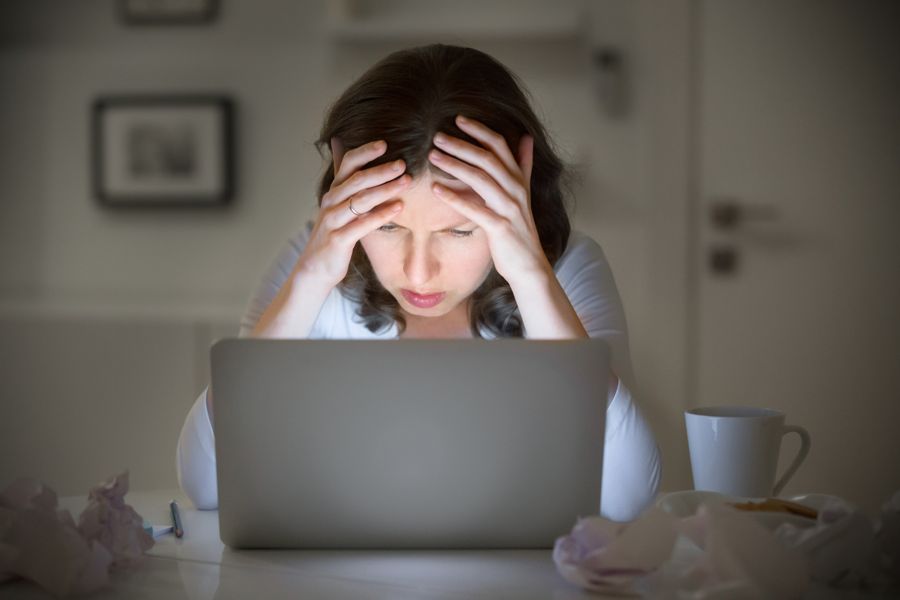 Yes, there are some disadvantages of anywhere work. It's not for everyone.
But there are also ways to manage some of the issues that you'll face as an anywhere worker.
1. You have to learn new skills
If you've never worked in your life, or want to change your career to take up a remote job, you'll probably have to learn new skills and take a course or two to get up to speed on the new career you want to pursue.
However, with a plethora of online learning options, this is not difficult. You can learn almost anything at Udemy - the world's largest online learning marketplace – and get a certificate to display on your LinkedIn profile.
2. You have to avoid distractions
We can all empathise with this poor Dad, whose interview for the BBC went viral when it was interrupted by his kids. But these sort of distractions are quite common for people who work remotely.
Being able to manage distractions is an acquired skill that comes with figuring out one's own ability to shut out distractions and the limitations of the place we choose to work from.
3.  You have to learn self-discipline
In an office, a senior or an authority figure holds weight in terms of your motivation to get things done.
When working remotely, you need to be able to continuously discipline and align yourself to methods that achieve your targeted results.
According to the AND CO survey, those who've worked remotely for less than a year are more likely to find it difficult to stay motivated without a boss looking over their shoulder, than long-term remotes.
You also need to draw on your self-discipline in the related, and all-too-common, challenge of balancing your personal and professional needs.
Domestic and personal issues may come in the way of your work, but you need to deal with this by staying focused.
Time, task, and goal management are crucial in order to separate your work from your personal issues when working remotely, and to have it stay that way.
4. Difficulty maintaining a professional persona
The temptation of working in your swimming trunks, and taking breaks anytime you feel like it, can make it somewhat difficult to maintain a professional persona when you work remotely.
Managing this is a very personal thing, however, and depends on how comfortable your employer or client is with a casual attitude.
Most employers who hire gig workers or freelancers won't mind, as long as you get your work done and meet your deadlines.
5. People don't take what you do seriously
When you tell people that you're a digital nomad or remote worker, not everyone will understand. A few will be envious and wish they could do what you do.  
A common challenge most remote workers face is not having one's time respected by people you live with.
Friends and family need to understand that you will be working, even though you're at home or travelling.
It's important for them to also understand that when you move from working in an office to working from home, or from another country, it does not necessarily mean you've gone from full-time to part-time work.
6. It takes time to establish credibility
When you work from an office, the workplace automatically lends you credibility by dint of the fact that you belong in an organisation.
As an anywhere worker or freelancer, you need to create a professional persona - perhaps start a company and make yourself CEO - in order to create credibility for what you do.
7. Work can creep into your family time
When you work remotely 24/7, there's no off button, and it's easy to go overboard with your tasks and activities.
You may find yourself working at times when you should be spending time with your kids, or trying to catch up on work late at night when you should be with your spouse.
Being ambitious and driven is not a bad thing – overextending yourself is. If you find that your working hours are eating up family time, you might need to reconsider the way you work.
"The issue," says Samaya Dharmaraj, a personal coach who works from home, "is an extremely personal one, though – what I consider a balance between family and work time may not be something you might think would work for you. It works for me because my family and I are on the same page. You need to be in that sort of state with your family no matter what your individual idea of 'balance' may be."
Managing the time creep can require a bit of discipline and a conscious decision to give your family priority when they need it.
8. Dealing with isolation
According to the AND CO survey, 30% of respondents said the isolation challenges their happiness most. Newbies (those who've been working remotely for less than a year) are more likely to experience loneliness.
In an office, you have several colleagues surrounding you during the entire workday, with whom you may have established professional or even personal friendships.
Remote work does actually involve socialising with fewer people. Especially in the early days of working from home, you may miss this social aspect of work.
However, this feeling of aloneness can be alleviated to a certain degree by increasing the extent of your personal interaction with clients and customers.
It does get better with time. According to AND CO, "those who'd worked remotely for over 7 years seemed to have overcome feeling left out, but were more likely to overwork themselves."
Read my article on SHEROES on how to manage loneliness when you work from home.
How To Manage Loneliness When You Work From Home
9. Working from anywhere isn't easy
Working while roaming isn't always easy, says the AND CO survey. Perhaps that's why the large majority (83%) of remote workers still work from their home country.
1-in-5 remote workers blame time zone discrepancies for productivity troubles, and many cite problems with infrastructure not currently being up to scratch.
One way to overcome infrastructural issues is to work from a coworking setup, such as WeWork, where you get access to super-fast internet, business-class printers and free refreshments.
10. You don't get benefits and perks
Critics of the gig economy state that it targets people who are already on the fringes, lacking a safety net.
Unlike full-time workers, remote workers don't get benefits like health insurance, retirement savings and tax assistance.
However, organisations like Fiverr are working to alleviate this by partnering with companies that will provide these services to their remote workers at discounted rates.
11. Low wages lead to sleep deprivation and exhaustion
An article in the Telegraph notes:
Even the best workers struggle to raise their wage rate because of intense competition. As a result they have to put in longer hours at anti-social times to improve earnings, leading to 18-hour days and weeks of 70 hours or more.
The AND CO data shows that over 80% of gig workers earn less than $100,000 a year, with over 50% earning less than $50,000.
Engineers outearn other professions, with 19% earning $100,000 per year or more as a remote worker.
I suspect this has more to do with your skill level, so if you want to boost your earnings as a remote or gig worker, it pays to acquire advanced skills.
THE GOOD NEWS IS…
The longer you work remotely, the more you love it. Those who've worked remotely for 7+ years were far more likely to intend on working remotely forever than those who are freshly remote (0-1 yrs).
Remote working is gaining popularity and it's here to stay. Nearly 80% of respondents want to work remotely as long as possible; only 4% are doing so on a temporary basis. Source: AND CO
Personally, I can never see myself working from an office, ever. I love being an anywhere worker.